Healthy people, cultures, and bottom lines
A
Wellness Team

at Work for You
It is well documented that a properly run worksite wellness program can bring many benefits to an organization including:
Wellness done right supports a culture and environment that your employees can't wait to be a part of and that enriches their lives and those of their families. Your dedicated Wellness Coordination Team handles every aspect to ensure your team is happy and healthy and they have you to thank!
Wellness Program: LAUNCH PLAN
Every good business strategy begins with a plan. That's why it's imperative to create a multi-year workplace wellness program based on defined goals. Whether your aim is improving employee health or elevating company culture or both, we can help you develop an action plan that will drive results.
Wellness Program: DEDICATED WELLNESS TEAM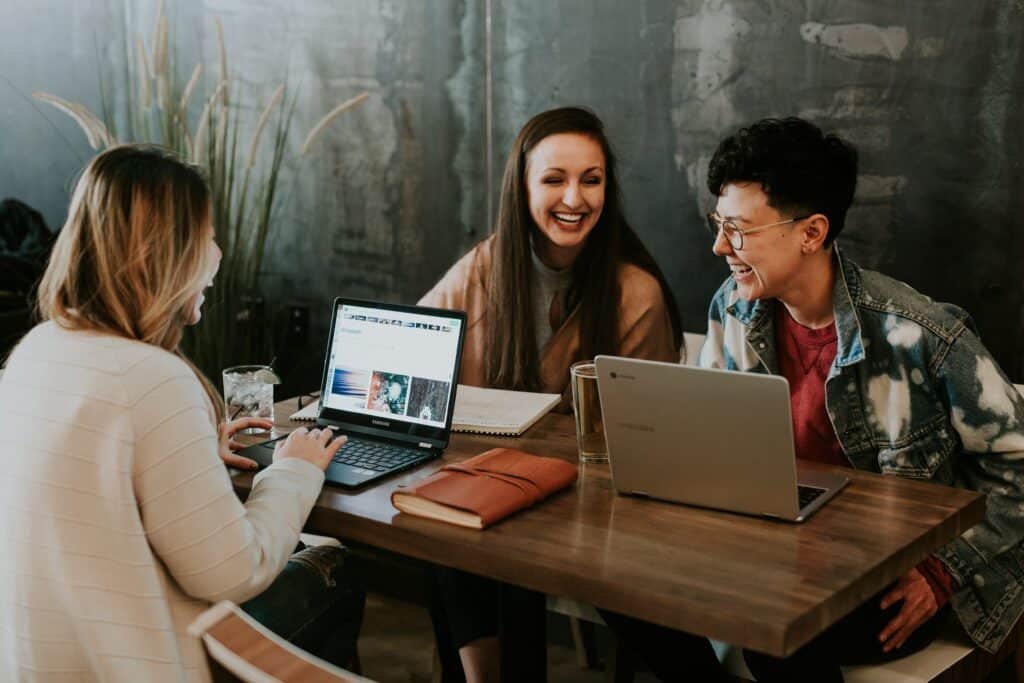 Your company has specific needs so you should have a wellness program that fits your culture and team. Your dedicated wellness coordinator and support team gets to know your company culture to provide a program that fits you best to drive engagement. Their assistance is unlimited and can be dialed up or down depending on the scope and time availability of your programming needs.
Your Wellness Coordinator will support you by...
Your Wellness team also helps with...
Want to learn more about how a Wellness Team can help you and your team thrive?
Checkout your Online Wellness Toolkit
We have you covered on both the essential and the fun pieces of wellness technology. Your team will be able to easily track their accomplishments in challenges and monitor their biometric data in the same portal. How easy is that!
Health improvement Upgrades
Starting with the basics is great but when your team is ready to take their wellness goals to the next level, we are ready to support that growth with health education. You can choose whether it suits your team to deliver it one-on-one or in a group setting, or a combo of both!
Specializing in relationship building, health education and behavior change.
A group setting can be more cost effective, either on-site or via webinar to promote a sense of community
More ways to raise your wellness
Not sure which program is right for you?
Send us your questions, and we will help you understand which option is best for you and your team!